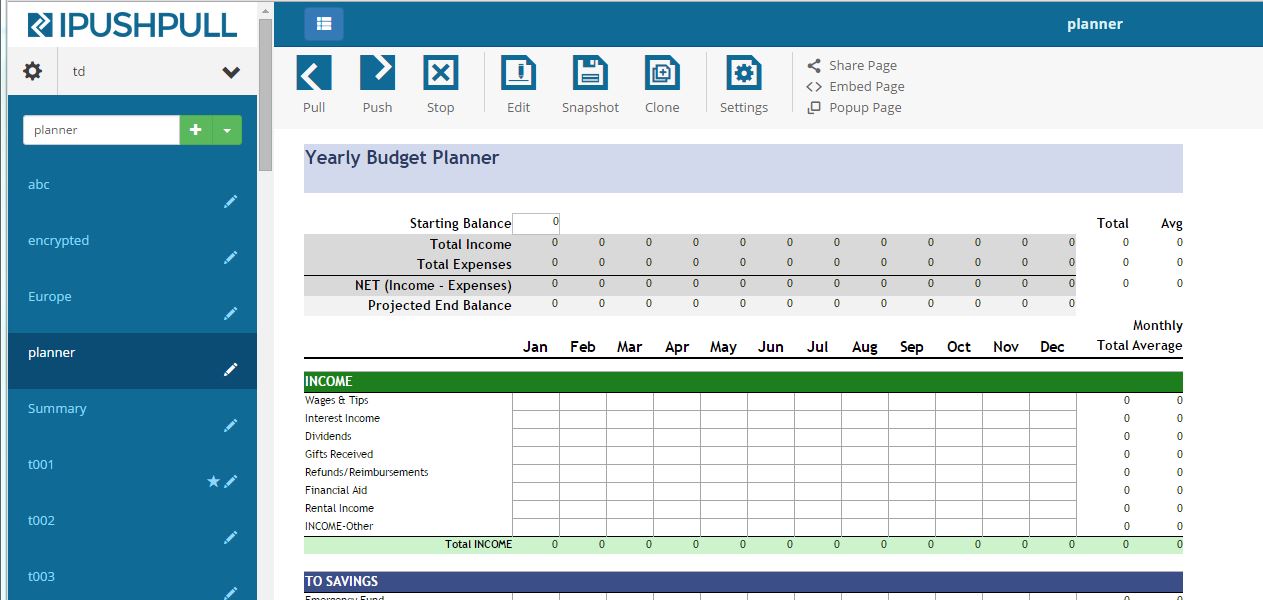 We've added templates to the latest version of ipushpull. Once you've created a page layout that you want to use frequently (e.g. an invoice or a report) you can designate it to be a template. Then the next time you create a new page you can pre-populate it from your saved layout.
Designating a Page to be a Template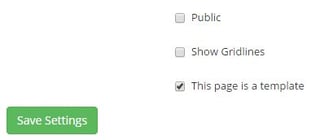 To indicate that a page can be used as a template, go to the Page Settings tab and check the This page is a template box and click Save Settings. Anyone who is a folder administrator can now create new pages based on this template.
Creating a Page from a Template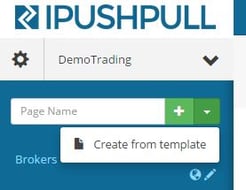 Sharp-eyed users may already have noticed the change we've made to the Create Page form that lets you do this. If you want to create an empty page, just enter the new page name and hit return or click the plus sign as usual. If you want to create a page based on a template, enter your new page name, click the down arrow and select Create from template instead.
When you select this a list of all the templates you have access to is displayed (see below). This list will include system-wide templates that we have created for you plus any templates you have access to from the folders you are a member of. We're going to be adding more templates as we go along so keep checking to see the new arrivals. I'm particularly excited about the daily sudoku template – watch this space…

As usual if you have any questions or comments please contact us at support@ipushpull.com.