By industry
See how you can use ipushpull in your industry to move faster, grow more profitably,
and improve both customer and employee satisfaction.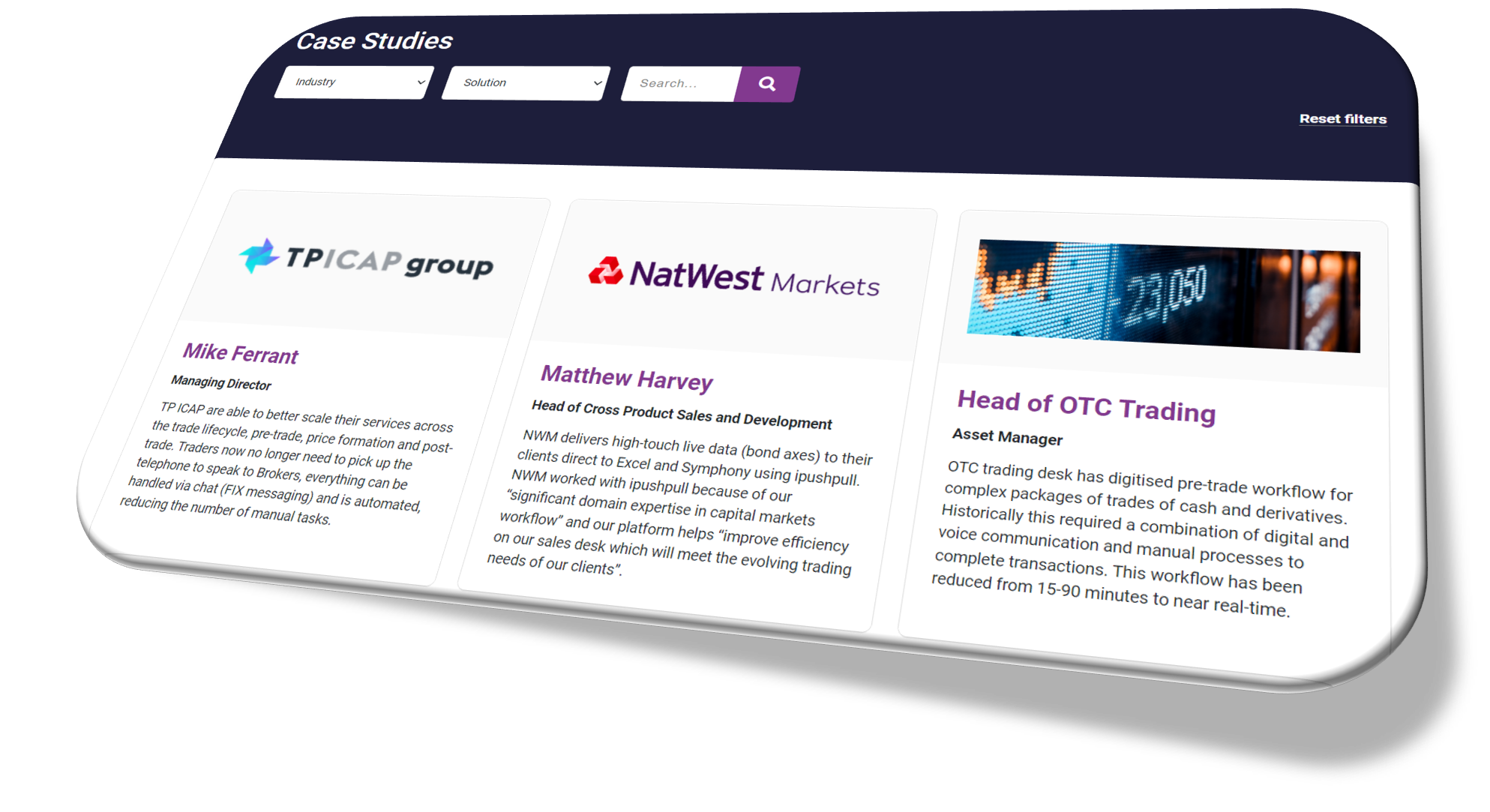 Our fast-to-market approach
Our no-code platform makes it fast-to-market but so is our approach. We'll listen closely to understand your problem and then prototype and iterate quickly with you. The ipushpull process is fast, cost-effective, flexible and highly focussed, leveraging our configurable platform.
With you every step of the way
Managed Service and Support. We'll manage your ipushpull service for you as well as assist with all new deployments and support

Maintenance and upgrades. We'll maintain compatibility with 3rd party applications and ensure your clients are always on the right version

Evolve & Innovate. In a rapidly evolving market, we make sure your solution is future proofed