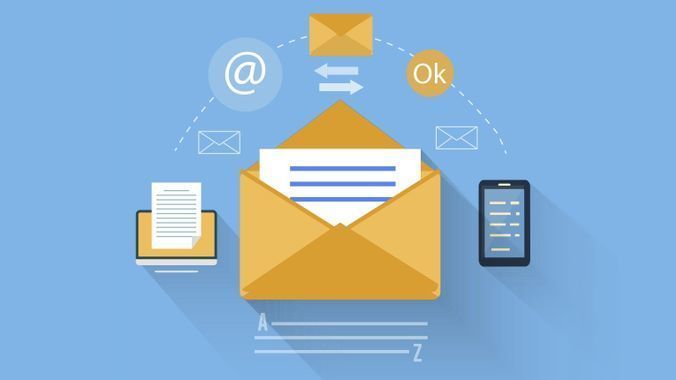 In a world where we are deluged by data every day across multiple applications and services, email remains an important channel for delivery, whether that's a daily market update from an analyst or a start-of-day list of key corporate actions from a data service. However, producing such emails, often on a client-by-client basis, can be hugely time-consuming. The answer to this challenge may be simpler than you think. Rather than spending the first hours of the day curating emails, or alternatively developing a whole new dedicated solution to do it for you, why not use some existing off-the-shelf tech to automate and streamline the process?
Email is dead...long live email
In our professional lives, email is one of the most popular ways to receive timely updates, even despite the fact, that in our private lives, social platforms replaced email years ago as our preferred way to communicate. So why does email remain a useful tool in the workplace?
An email can of course contain a lot of data and context, more so than a chat message, and the sender can easily configure how it is framed to best capture the recipient's attention. This makes email a great way to share more complex and related sets of data and information such as grids of data or charts which need to be digested and potentially acted upon.
Furthermore, because email has been around for decades it has woven itself into the fabric of every business, often finding itself an intrinsic part of daily workflows. Whether it's a document review, collaborative content creation, or a more regular task, email is the de facto way for many to convey important information. So rather than banish it to the 90s, here at ipushpull, we continue to invest in email as a useful tool to complement, not compete with, other workflow channels with co-workers or clients.
Introducing data email notifications
ipushpull offers an easy way to automate your email outreach, delivering the right data at the right time and to the right place. Data can easily be curated into grids or "Views", formatted and embedded into emails and delivered automatically according to your rules, inviting the user to act upon the communication via a short message. This can all be configured in an easy-to-use interface.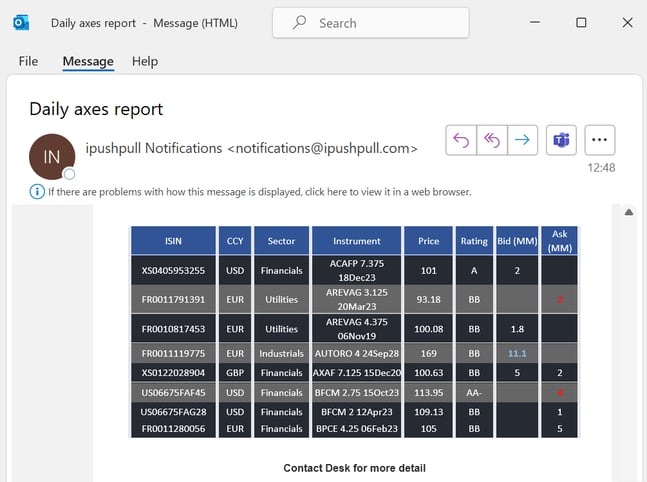 Example ipushpull data email notification
The push for omnichannel data services
While email remains an important data distribution channel, we are seeing an explosion of demand for customers and clients to consume data through other channels, including chat platforms such as Microsoft Teams, Symphony or Slack and the use of APIs and standard message formats such as FIX. Using ipushpull parlance, data updates can be "pushed" to end users and applications in real-time as it updates, on-demand when a user requests it, it can be sent as an automated notification, over a multitude of channels.
Underlying this is the same core data – it's just the distribution channel that changes.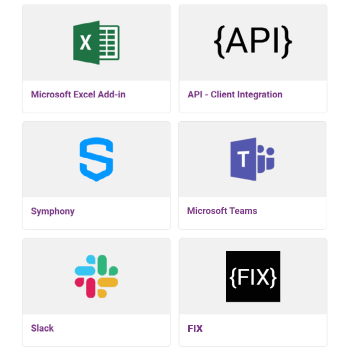 Some of the integrations available to you through ipushpull, for more details, go to our integrations section
A simple example is a trading portfolio: you can watch in real-time how its value changes as the market moves; you can use a chatbot to ask what your exposure is in a particular stock or asset class, and you could be notified of all your open positions an hour before the market close.
Drilling down into the notification example, a grid notification into Slack, Symphony or Teams is a great way to be notified of where you need to focus prior to the market close.
Same data, different channel
Separating the data from the delivery channel brings great efficiency advantages. With a single connection to ipushpull you can structure your data so that you can turn on and off access over many different channels in different ways.
So whether you're highly dependent on email, chat, text or messaging we've got you covered! Why not contact us to find out more and see this in action.