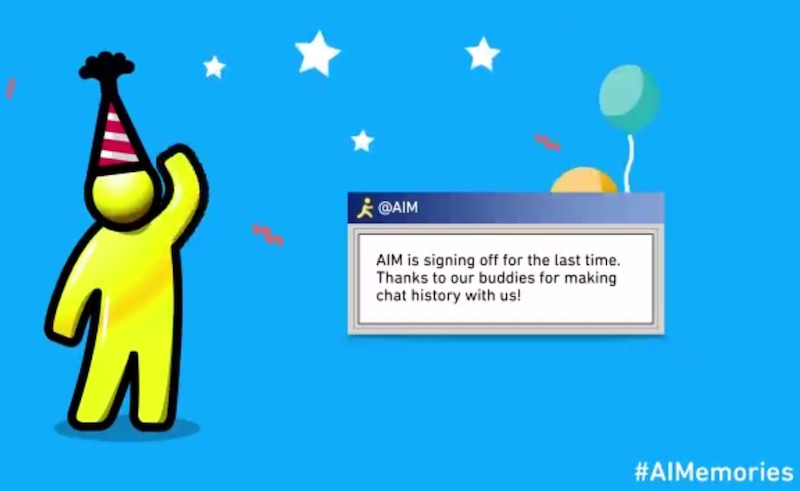 The recent explosive growth of collaboration platforms like Symphony, Slack and Microsoft Teams can be at least in part attributed to the withdrawal of existing older chat platforms from the market. Or in some cases, their support for 3rd party integrations is leaving users no choice but to look for alternative solutions. As the user base of older chat bots declines, users are turning towards new collaboration platforms.
One example is the support for third-party APIs within Skype. Skype was originally launched in 2003 and grew rapidly, reaching 600 million users by 2010. One of the key Skype features that were used by businesses was its support for 3rd party APIs. These enabled users to build bespoke functionality such as simple chatbots to automatically push information into Skype from other applications, such as a local database or a spreadsheet running on the same box.
Skype APIs have already disappeared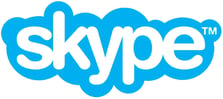 In late 2013 Skype withdrew support for third-party APIs to deliver messages between Skype and other desktop applications. Initially, the impact was fairly minimal because most existing users simply did not upgrade to the new version. However, recently Microsoft has been removing the ability for customers to log in to older versions. One major 'forced upgrade' occurred in March 2017. Although customers do benefit from newer features, the result of the forced upgrade is that many of the historical 3rd party API features, and therefore customer integrations, are no longer supported.
AIM gets dropped on December 15th 2017
Another example of a change to a legacy platform which is impacting (in this case) the financial community is the withdrawal of AOL's instant messenger service AIM. Launched in 1997, AIM was one of the first online messaging services to catch on in mainstream America. At its peak, AIM had more than 18 million simultaneous users, and the ability to communicate instantly made AIM a huge hit on Wall Street. However, with the arrival of many other social media and chat services, usage of AIM has gradually diminished, and current owners Verizon has announced the withdrawal of the service on December 15th 2017. Which means the existing 100,000 or so users need a new chat platform to move their business communication to.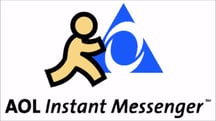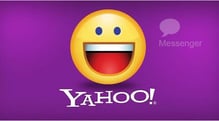 And there's more – another chat service that was widely used in the financial community is Yahoo Messenger, originally Yahoo Pager, launched in 1998. This recently discontinued its legacy platform, including support for 'plug-ins', resulting in a loss of functionality for many in the financial community. Yahoo shelved its legacy messaging service in August 2016. At the time ICE Chat picked up much of the slack as Yahoo messenger was heavily used by commodities traders who were already trading ICE commodities instruments.
The Age of new communication platforms – replacing legacy chatbots
So what options do customers who have been using these legacy chat platforms have when key legacy features, such as third-party API support, are removed?
First of course, if the platform itself is withdrawn then the team, or often the whole community, may need to migrate to another chat platform. Historical users of AIM and Yahoo have migrated to a number of different services. Symphony, CME Pivot and ICE chat, for example, have proven popular alternatives, leaving the problem of migrating all those chatbots. In the case of Skype, while the platform itself has not been withdrawn, those all-important bespoke applications and bot integrations still need to be somehow migrated from the discontinued API.
All in all, a lot of headaches for the user base and a lot of work for developers.
However, many more forward-thinking users are taking the opportunity to explore a wave of new chat and collaboration platforms such as Slack and Symphony. When combined with a powerful live data platform like ipushpull to connect to other applications, they offer not only a richer feature set but also a much more user-focussed off-the-shelf experience for building automated features like bots – requiring far less, if any, of that premium developer time.
Using chat applications with 3rd party APIs
Using a bot to interrogate a spreadsheet to pull out specific text value and post to a chat – may have required in-house developers to build some complex VBA (Visual basic for applications) to interrogate the in-house application and further integration to post to the chat application in a rather crude text format.
In comparison, building such a bot with ipushpull and, for example, Symphony (the fast growing collaboration platform of choice for the financial services community) is a quick task, that can be done by a non-developer, providing a far richer set of options for management and presentation of data, as well as interoperability through APIs into other systems and all-important security and audit.
Henry Schwartz of Trade Alert LLC, has built a thriving business providing real-time options flow and analysis to most of Wall Street's banks. Trade Alert provide its intelligence as a messaging service to many different chat platforms including AIM. Trade Alert has been a supporter of Symphony and has now built bots to pull in timely option market colour servicing the vacuum that the disappearance of AIM has left.
"Financial professionals are beginning to realise the potential of next-generation chat and collaboration tools like Symphony. Between proprietary in-house applications and innovative offerings from service providers like ipushpull we expect to see explosive growth in these spaces"

Henry Schwartz, Trade Alert
Working with exciting new platforms like Symphony and ipushpull means we can add a layer of additional richness and interoperability that old legacy platforms could never provide. Below is a snapshot of an options traders dashboard within Symphony integrating Trade Alert content with live data from ipushpull.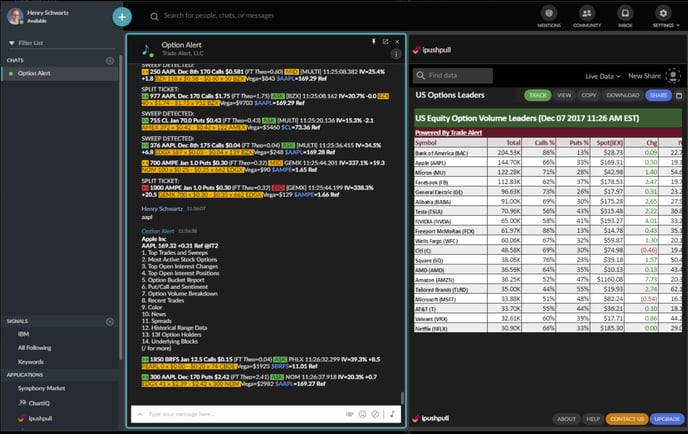 Other fintech companies such as London-based fincloud have also been able to capitalise on the phenomenal rise of Symphony. Bringing expertise from trading applications, and API connectivity, fincloud has created bots which improve workflow across sales and trading desks, as well as operations staff, by creating simple-to-use bots that can massively improve the efficiency of tasks. For example, a portfolio manager can look up research recommendations via a chat message or a trader could put on a trade via a bot in a chat room.
An innovative fintech collaboration between fincloud and ipushpull has produced a trading bot that can make a trade via a chat message and show real-time orders through a live blotter. Normally this workflow would require a trader to use multiple (and costly) applications to create a trade, instead, this entire workflow can all be done in a chat inside of Symphony. This solution could be used as chat-based OMS (order management system) for small hedge funds instead of using expensive trading applications.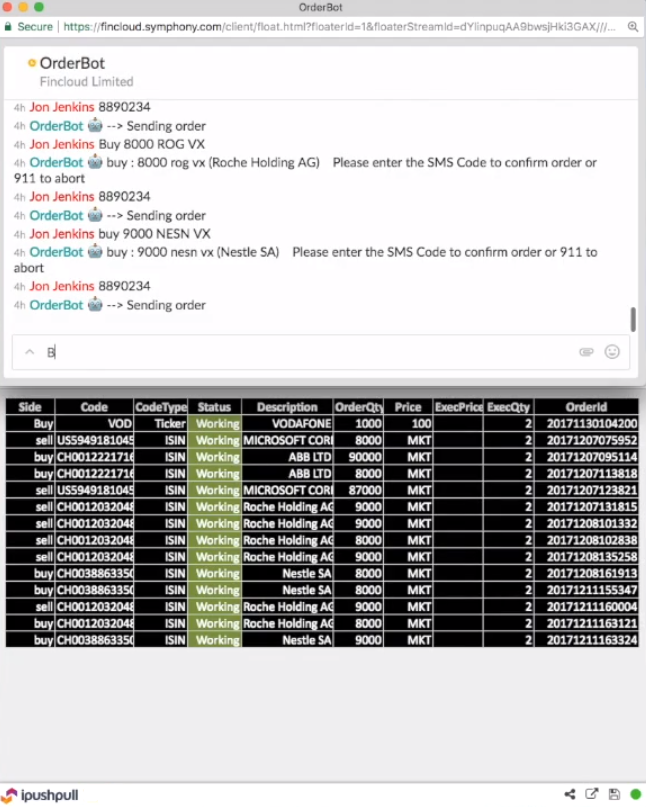 "This is only the start of what can be done bringing together cutting edge financial markets technology. Chat and bots are the future and fincloud, Symphony and ipushpull are part of the revolution"

Jon Jenkins, fincloud
Furthermore, in cases like Slack where the in-app UX is somewhat limited, platforms and plugins like ipushpull's are able to deliver not only the off-the-shelf connection to other apps and bots but also a much-improved set of in-app features such as formatted and streaming data, so everyone in the channel can view and collaborate on the very latest information. Out of the 1000's of apps in the Slack app directory ipushpull is the only way to push or pull ranges of live data from Excel into Slack.
And if you're still happily using Skype – well in that case ipushpull's interoperability means that your bots can post to the latest version of Skype (and Microsoft Teams) too!
So if your bots and bespoke apps are about to be rendered obsolete – maybe rather than looking for a quick band-aid it might be worth looking a bit further afield – it may be a lot simpler than you think!
Sign up for a free trial of ipushpull.