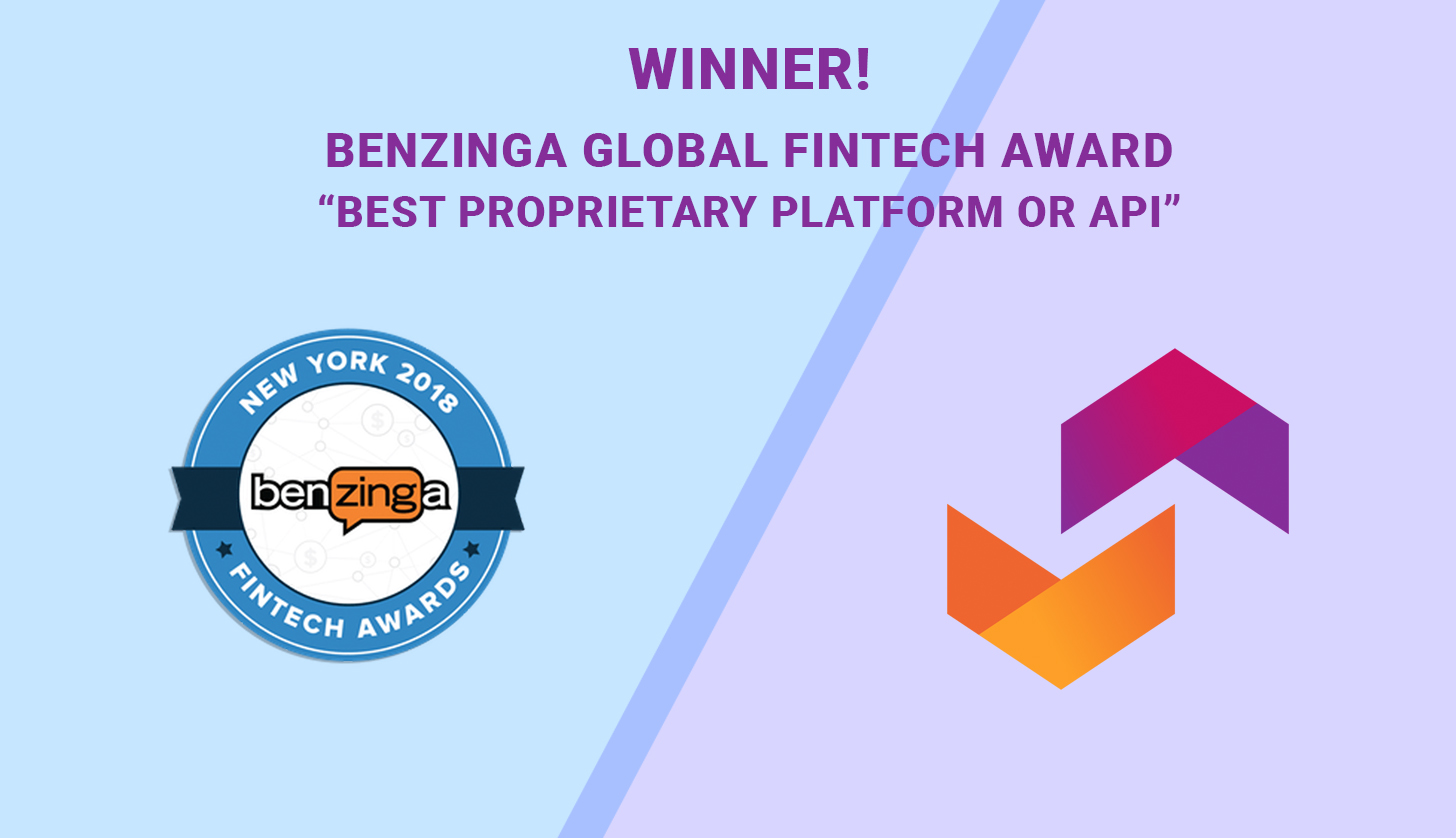 ipushpull have been announced as winners in the Benzinga Global Fintech Awards on May 16th 2018, setting the live data sharing and collaboration platform apart as the most innovative by what is the equivalent of the fintech Oscars. Each year the greatest advances in fintech from leaders and visionaries in the worlds of finance and technology compete for the sought after prize.
The company was recognised for its vision of real-time data interoperability by improving and unifying the data sharing landscape in financial markets, by being awarded the 'Best Proprietary platform or API' in the category, having competed against 16 other companies in this fintech category. With 200 finalists contending for prestigious awards, winners were determined by a panel of judges made up of industry experts from firms such as Citi, JP Morgan, Alliance Bernstein, Nasdaq, D.E. Shaw, Fidelity, DRW and Worldquant.
Benzinga is a leading financial media publication and data provider that was founded in 2010 by Jason Raznick. We are very proud to have been chosen by Benzinga and to receive this award at the New York show.
Benzinga CEO Jason Raznick says:
"The Benzinga Global Fintech Awards has consistently highlighted the work of the most innovative companies in fintech for four years. We're proud to celebrate the trailblazing work of companies like ipushpull."
CEO Matthew Cheung on receiving the award:
"Thanks to the early adopters of ipushpull, 2018 has been a tipping point for the company with banks, brokers and funds using our platform for live, secure, access controlled data distribution and collaboration across a variety of applications and cloud services."
About ipushpull
ipushpull is a secure, audited and access-controlled live data sharing and collaboration platform providing live data interoperability between applications over the cloud or over an intranet, meaning that ranges of live data can be shared and collaborated on between connected applications.
BZ Awards are hosted annually and provide the opportunity to meet and network with executives, developers and innovators from the worlds of finance and technology. For more information about Benzinga visit www.benzinga.com
To learn more about ipushpull please visit https://www.ipushpull.com or contact the business development team on sales@ipushpull.com