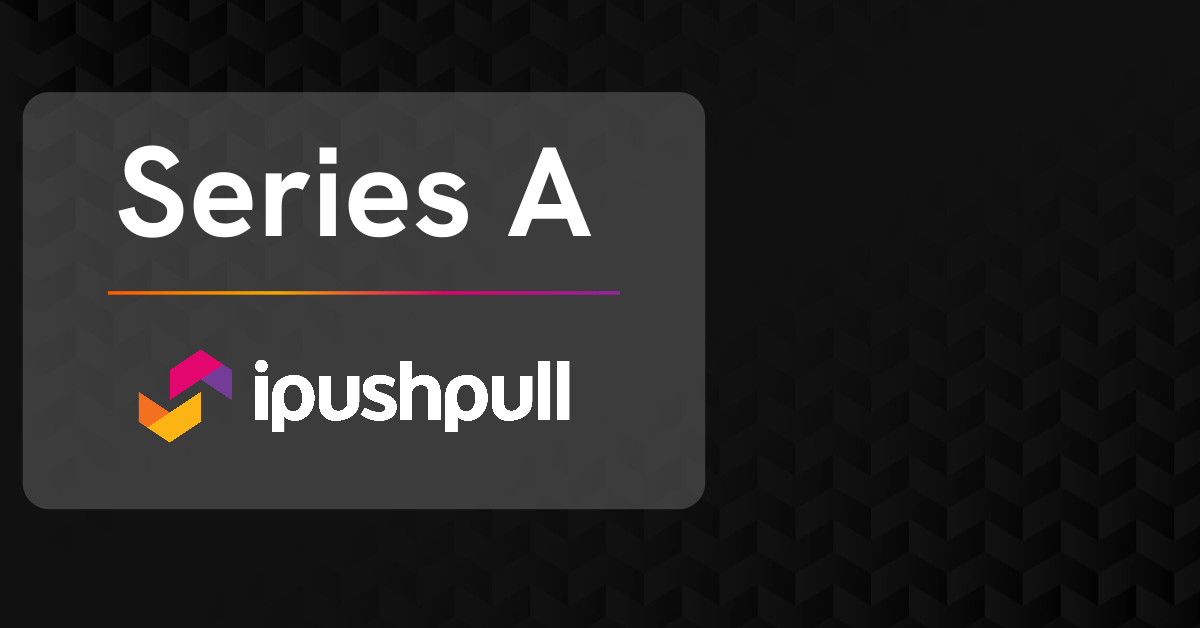 25th April 2023, London: ipushpull, the real-time data sharing and workflow platform, today announces that it has received investment from world-leading liquidity and data solutions provider, TP ICAP, in a Series A funding.
The investment is the first time that ipushpull has received institutional funding and will see TP ICAP take a minority stake in the business. ipushpull will use the investment to develop its platform, as well as expand its workforce to help the firm capitalise on the significant demand for its services.
ipushpull's platform enables financial institutions and data-driven companies to share live pricing and trade data, by extracting and consolidating unstructured data from sources including chat platforms and Microsoft Excel alongside structured data from APIs and databases. It then delivers data to a customer's preferred application as needed. As a result, ipushpull's solutions improve decision-making, efficiency, data connectivity and user experience for customers across the financial markets.
ipushpull has seen rapid growth in recent years, tripling revenue since the pandemic, with clients including NatWest Markets, BNP Paribas, Insight Investment, Trayport and FOW. Growth has been driven by data providers and buy and sell-side streamlining both delivery and accessibility of data and data-driven workflows.
ipushpull's services have been used within TP ICAP since 2018, with plans to roll out its technology in more business areas over the course of 2023. The investment will see closer integration of ipushpull's technology in TP ICAP's Fusion Connect offering, to enhance TP ICAP's client experience.
Matthew Cheung, CEO, ipushpull, said: "Data is a kingmaker in modern markets. Having fully integrated, efficient data workflows is essential to the success of banks, brokers, asset managers and data providers. We are therefore delighted to have received our first institutional investment from long-term partner, TP ICAP, marking an exciting new chapter for ipushpull - deepening our relationship with the firm and giving our business a platform to accelerate growth. We have exciting plans to enhance our technology further, win market share and scale the business as firms on the buy/sell-side and data-driven companies look to enhance their data workflows."
As part of the deal, Dan Wray, TP ICAP's Group CIO will join the board of ipushpull. Dan will bring over 25 years of experience in technology roles in finance, helping ipushpull deliver services into clients.
Dan Wray, Group CIO, TP ICAP Group, said: "I'm delighted to conclude this investment as we continue our journey to offer best-in-class services to clients through our Fusion platform. We see strong demand for the ipushpull product in the very near future, and I'm happy to join the board to help them on that journey."
-Ends-
About ipushpull
ipushpull is a leading independent capital markets FinTech firm, transforming data-driven services and operations for leading brokers, banks, asset managers, venues, exchanges, crypto, reference data providers and many other data-driven businesses.
The ipushpull data sharing and workflow platform enables the delivery of real-time data on demand into client applications such as chat and Excel, all integrated into configurable workflows. ipushpull complements and enhances existing data distribution and dedicated screens with its omnichannel delivery model, providing a wide choice of delivery options through a single integration including chatbots, Excel and APIs while replacing inefficient manual, email and file-based workflows.
ipushpull's deep domain experience combined with the low-code/no-code ipushpull platform provides a fast, cost-effective, and future-proofed way to transform our customer's operational efficiency and their client service, reducing costs and enabling their businesses to grow fast.
For more information visit www.ipushpull.com.
About TP ICAP Group plc
TP ICAP connects buyers and sellers in global financial, energy and commodities markets.
It is a world-leading provider of liquidity and data solutions, with a portfolio of businesses that provide broking services, data & analytics and market intelligence that are trusted by clients around the world.
It operates from more than 60 offices across 27 countries, supporting brokers with award-winning and market-leading technology.
Contact:
Steve Tassell