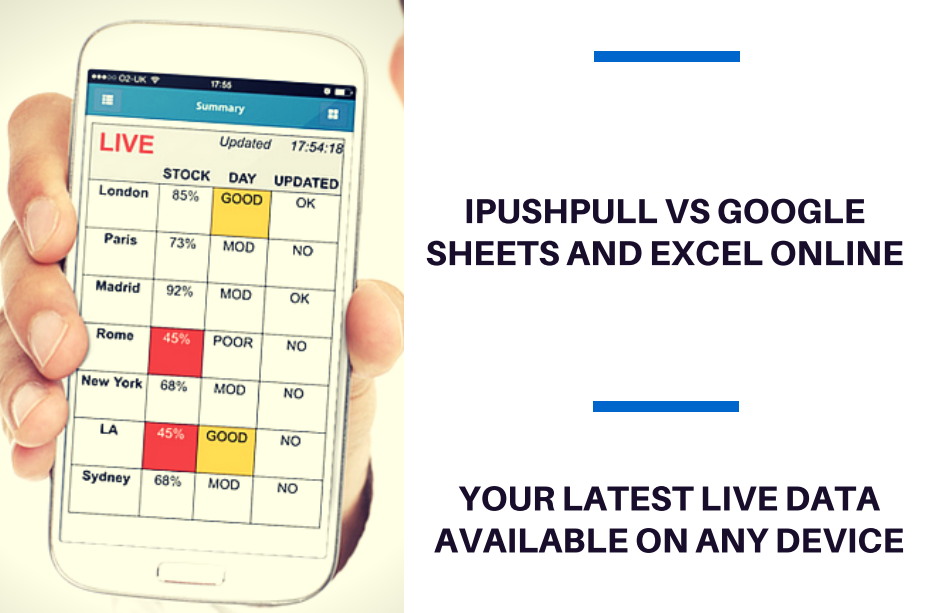 We're often asked about the differences between ipushpull vs Google Sheets and Excel Online. The Google and Microsoft applications attempt to replicate desktop spreadsheets but offer vastly reduced functionality and integration. And they don't tackle the data security and access control issues that face all users who share spreadsheets with their colleagues and clients. In this respect, web-hosted sheets are not much better than a spreadsheet saved on a shared drive.
We decided to think differently. We wanted to let our customers retain all the features of their desktop applications but also give them the convenience of cloud access to their data. So we built iPushPull.
Google Sheets and Excel Online vs ipushpull: Share your data without compromising on functionality
ipushpull integrates directly with your desktop Microsoft Excel, so you retain all the features of the desktop application and can continue to use your local database links, live feeds and custom macros. ipushpull lets you share some or all of the data from your sheet with whoever you choose, wherever they are. And because you're still using your full desktop application you can still see your data when you don't have web access – for example, when you're on the train.
Your latest LIVE data available on any device
Whether the data in your desktop Excel spreadsheet is entered manually, updated by a live feed or imported from a local ERP or CRM system, ipushpull lets you share it with other Excel users and view it on the web or mobile. iPushPull can be easily integrated into any website – we've even developed a highly-rated plugin for WordPress-powered sites.
Once you've started sharing data from your spreadsheets, ipushpull will be updated every time your data changes – there's no need to save your sheet. Your colleagues and clients will see the data update live in their spreadsheets or on any mobile device. There's no need to reopen the file or hit refresh.
Superior access control
When you share a Google or Excel spreadsheet with someone, they get access to all the data contained within it. ipushpull lets you control access at the sheet, range or even at the individual cell level. So you can choose to share just the critical information from your sheet with the individuals or groups of people who need to see it, with no chance of over-sharing.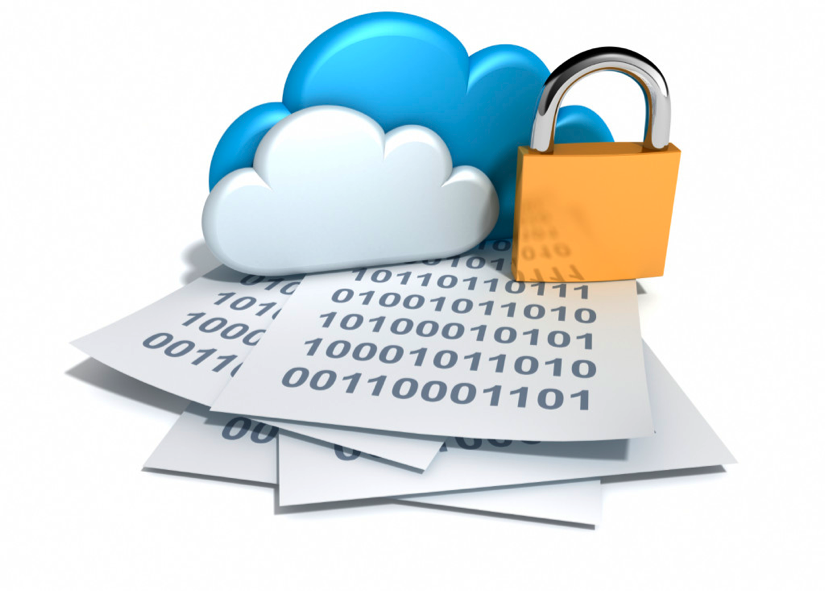 Complete security – spreadsheet data encrypted from end-to-end
Google Sheets and Excel Online are basically files stored on a cloud service. As such, they're vulnerable to the kind of security breaches which have, sadly, become a regular occurrence. ipushpull lets you encrypt your data before it leaves your device, so it's totally secure until it reaches the intended recipient. We can't read your data, or give anyone else access to it, even if we wanted to! And we have some exciting developments in the pipeline that will give you even greater control over where, when and by whom your data can be accessed.
Consolidate and summarise data from across your business and customer base
ipushpull lets you pull data from multiple remote spreadsheets and mobile devices into a single sheet, automatically. It's easy to build summary reports using data from across your business, regardless of where the data was entered or the application used to enter it. You don't need a developer to create your own user-focussed B2B or B2C applications scaling to 10s, 100s or even 1000s of users. This just isn't possible with web-hosted sheets.
Share data across all the applications you use – even using SMS
The iPushPull Excel Add-In works with all versions of desktop Microsoft Excel from 2007 to 2016. You can also access your data with our desktop and mobile websites (and with our upcoming Google Sheets add-in and Android and iOS apps, too). And when you're not connected to the internet, you can even push and pull your data using SMS. When you're using Google Sheets or Office 365 you're locked into a walled garden.
ipushpull gives you desktop functionality, cloud connectivity, mobile access and enterprise-grade permissioning, security and encryption.