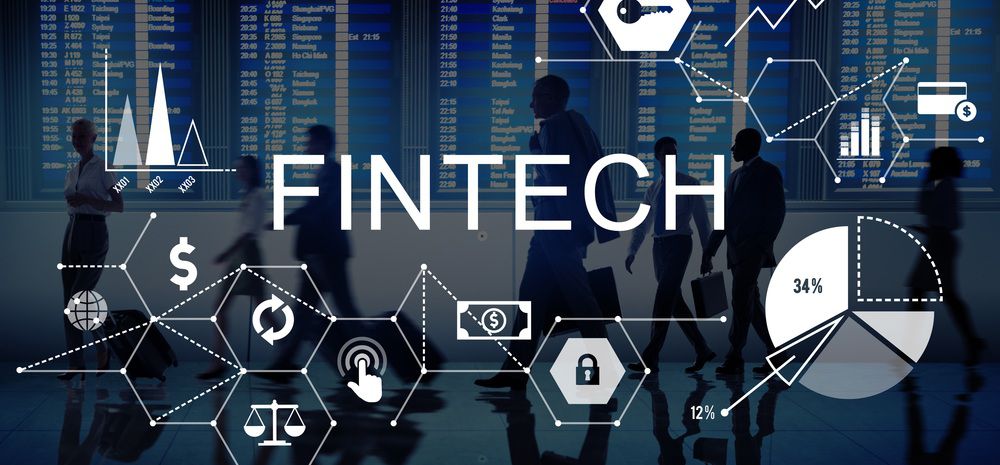 The last year has seen an unprecedented change in work and life generally. We have had to adapt to survive and thrive, but is it reasonable to assume innovation has taken a hit in this period? At the recent FIX Trading Conference, Matthew Cheung took part in a panel discussion with Mike Bellaro, CEO of the Plato Partnership, Eric Heleine, Head of Trading Desk at Groupma Asset Management and Simon Steward, Head of European Equity from Capital Group, looking at what has been happening in this sector.
Necessity is the mother of invention
Prior to the pandemic, we had already been learning to adapt, firstly with MiFID II and then Brexit. However, there wasn't a lot of innovation happening in that period, as most businesses were ensuring they were adhering to the new regulatory regime. Investment around innovation took a hit, then COVID happened and we saw the need to embrace digital services to live and work. Organisations had to adapt to remote working and, in our sector, that meant ramping up efforts to deliver data securely and reliably to non-office locations. In 2022, it is expected that the current rate of digitalisation will continue and actually likely increase across the sell-side and buy-side as firms embrace hybrid working practices.
Underpinning this change has been the much wider adoption of cloud-based technology which, prior to the pandemic, was mainly used for non-essential services. This is now a critical means of delivery as it has been for other sectors for some time. In fact, cloud adoption is now the number one priority for CIOs in the financial services sector.
We have also seen interest in FinTech grow as institutions look for value-add services to drive productivity and efficiency. In particular, we've seen rapid digitisation of execution workflow in the trading community as they have needed to change how they work, digitising the trading desk. Whilst FinTech has played a key role here, challenges still remain, and budgets have been smaller during the pandemic, leaving many to try and achieve more with less.
Traders have been showing renewed interest in how technology can help their role. The benefit is that many of the new practices will carry on when we do return to the office.
Network, network, network...
So COVID hasn't set back the rate of innovation, if anything this has increased in a previous couple of years. But fostering innovation isn't easy, especially when working remotely. The onus falls on buy and sell-side businesses to invest the time to develop their network of FinTech businesses. As we move back to some form of office-based work this will become easier and is something that should be invested in as buy v. build is more broadly accepted.
In addition, another key area that has improved in the last year is the ability for large businesses to work with (small) FinTech. It used to be difficult for FinTech firms to work with larger businesses as their onboarding process was geared toward working with larger suppliers. This prolonged sales cycle can harm smaller businesses so speeding up the time it takes will ensure the innovation that FinTech can bring is felt much sooner within the business.
What does the future hold?
Every business is in the business of technology
No matter what industry you operate in these days, if you don't view yourself as a technology company, you will come under increasing competitive pressure in the coming years from businesses that invest in a 'digital first' strategy, enabling highly personalised services.
Artificial intelligence and chatbots will reform the market
Despite increased electronic trading, high-touch client services and voice-based trading are still conspicuous in the industry. Therefore, the adoption of chatbots in Capital Markets is growing, for both pre-trade queries and post-trade workflows, as market participants look to reduce the total cost of the trade lifecycle through automation. The banking industry is expected to save $7.3bn by 2023 using chatbots and natural language processing. In the artificial intelligence (AI) space we can expect many of the manual tasks around the trading desk to be automated and assisted with data-rich AI capability to help improve decision-making and speed up trades.
Technology ecosystems will accelerate the differentiation of client services
Partnering with different types of FinTech businesses can help increase the pace of digital transformation within your business, placing bets to help keep the momentum behind innovating client services will ensure you stay relevant and don't lose out to more digital businesses. By unbundling and re-bundling workflows that live in Excel spreadsheets, emails, and file shares into this new way of working, a rich canvas can be developed inside chat platforms that mixes the best parts of web/collaboration tools into new structured workflows.
Your workforce is digital
With Millennials now making up the majority of the workforce in most industries, and Generation Z starting to come into the workplace, most employee bases have a high degree of technology literacy. It will be essential to leverage and invest in their expertise to aid the rate of innovation, where business users can now easily articulate their needs to IT as they have a far better understanding of how technology works and can be deployed.