Share your live data as a service
into Symphony
The live data fabric for Symphony
Share live data and build your own workflows, or let us do it for you.
Accelerate your roadmap with no-code workflow tools and apps
Ideas to production in a matter of weeks
No development required
Enable automation with standardised data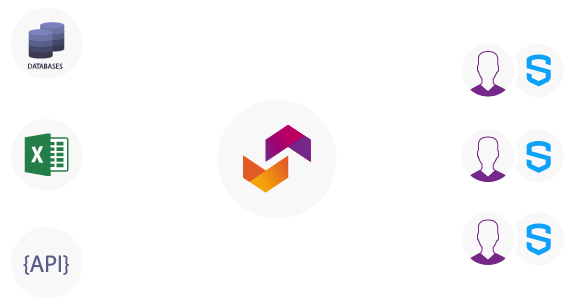 Your cloud service or
local platform
Example ipushpull Symphony use cases
From no-code live data sharing to low-code complex workflows
Front Office
Share live data internally, or to your clients, such as streaming prices and axes to trigger data-driven workflows with your counterparts.
Live data can be shared from APIs, pricing engines, Excel, databases, blotters and internal systems direct into a Symphony app or to a chatbot.
Ideal for:
Dealers distributing pricing and axes to buyside bypassing expensive financial data and middleware vendors
Streamlining pre-trade negotiation workflow between buyside and sellside
Brokers managing 'call-around' markets to scale up to more clients
Eliminating spreadsheets, copy paste and email workflow between syndication, sales and trading desks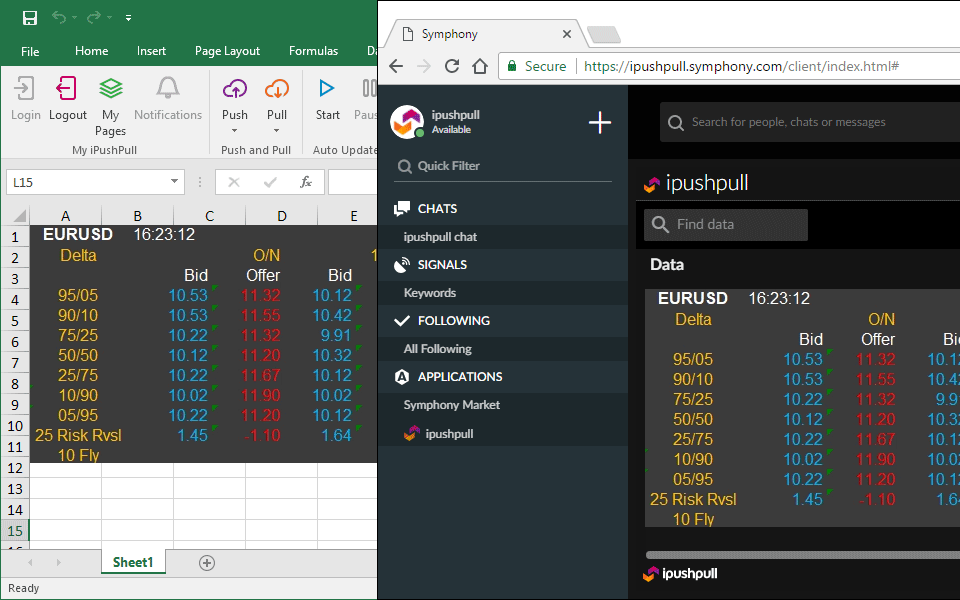 ipushpull core modules and services
Deliver Symphony apps and chat bots in days
Fast time to market
No code approach means we can help you build and deploy integrated custom solutions fast using our off-the-shelf add-ins, connectors, custom workflow builders and configurable chat bots
Big cost savings
ipushpull's modular approach and managed service options mean big savings on building your solutions and ongoing TCO
Cloud or on-premises
Standardised messaging and enterprise permissioning deliver a high level of oversight, risk control and audit by eliminating unnecesary free-form chat, emails and files and locking down access to information