Connecting your data to ipushpull lets you create client apps, workspaces and mobile pages in minutes
If you want to go further and create custom apps for your clients or staff, you can use the ipushpull no-code workflow builder. To deliver the ultimate in user experience you can engage Pushpull Technology Professional Services to create cutting-edge apps using your data.
ipushpull Client App
ipushpull Client App
Our standard app for sharing, viewing and editing live ipushpull pages connected in real-time to other applications, data sources and cloud services.
Cross-platform web app
Mobile- and desktop- friendly
No installation required
Secure, access-controlled and monitored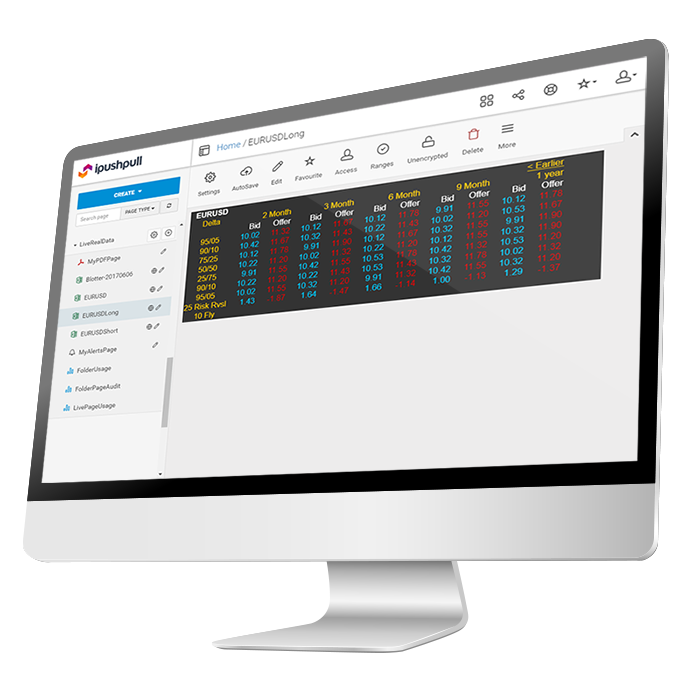 ipushpull Custom Apps
ipushpull Custom Apps
Build your own custom workflow apps or ask us to build them for you. Add power workflow features like programmable buttons and notifications, with no code required.
Build simple or complex business processes
Replace emails and files
Automate chat or email notifications
Connect internally or with clients and counterparties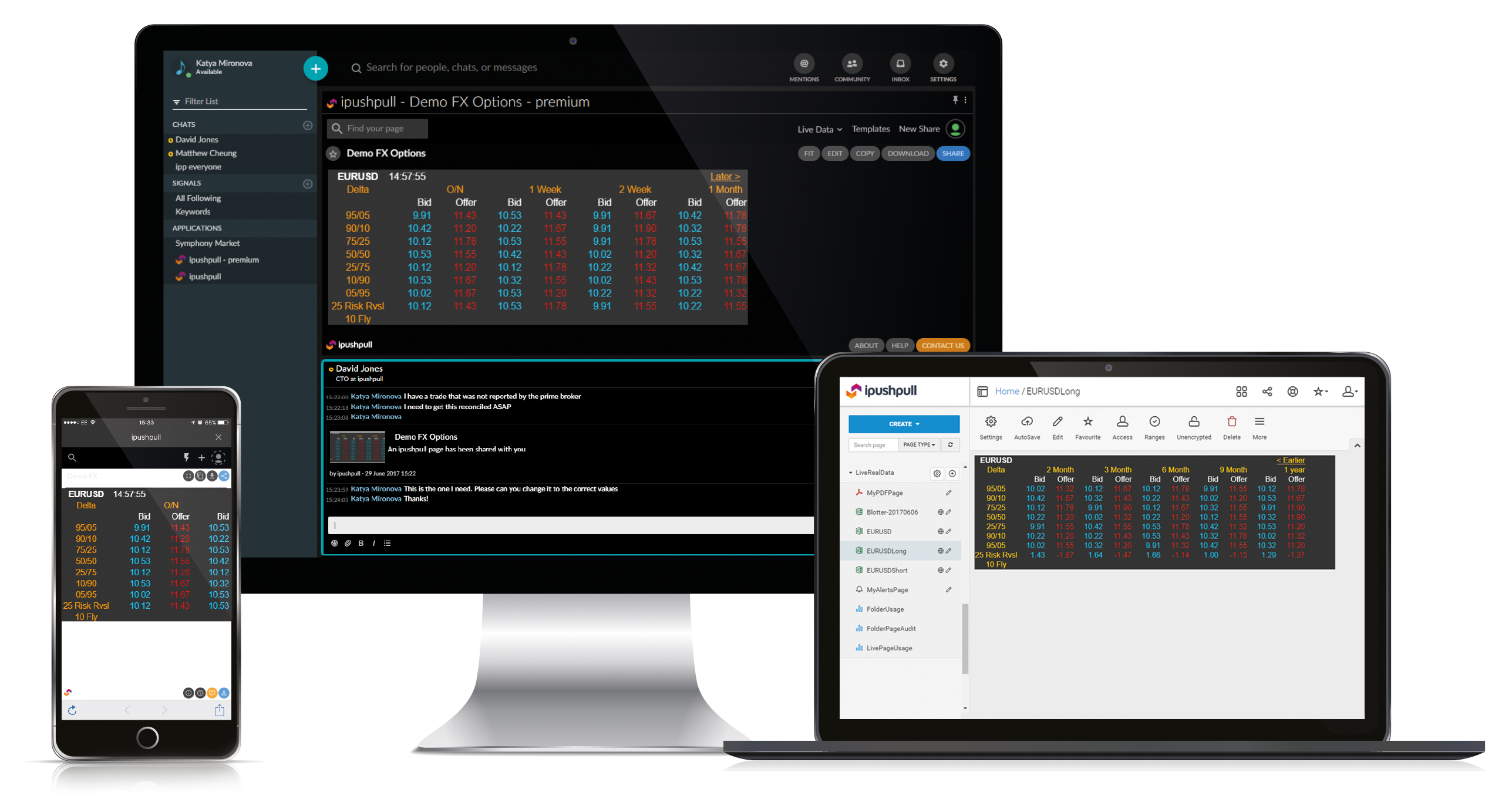 ipushpull Workspaces
ipushpull Workspaces
Alongside live data, ipushpull supports many other read-only or editable content types, hosted in an off-the-shelf, configurable desktop workspace environment. Other content types include:
PDFs and other documents
Online Powerpoint presentations
Playback of streaming video
Audio feeds
3rd party web applications
Live mobile app
Live mobile app
The ipushpull live Web App is fully mobile-enabled for sharing and collaborating on data in real time across remote teams or with your clients.
Live and streaming data on mobile
Mobile-friendly formatting
Read/Write permissioning
SMS Alerts and Chat Bots