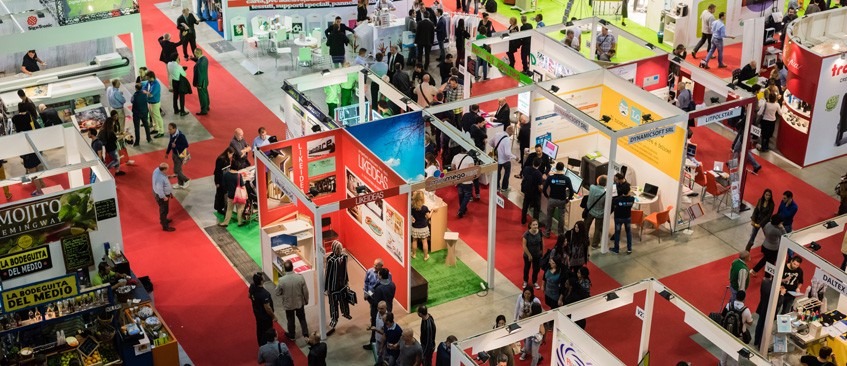 After the success earlier this year at Symphony Innovate Asia where ipushpull won the Symphony Innovation award, our list of shows and events we are presenting at has developed a life of its own – to include some of the best in capital markets innovation – and we would love to meet you there! Our talented technology team are also attending the hackathon with Barclays and ISDA, so keep in touch to see our developments in the fields of live data sharing, real-time interoperability and workflow automation that has the industry talking about ipushpull.
Here's a list of capital market and fintech trade shows & hackathons you can find us at this fall:
11-12 September: Trade Tech FX Europe 2018, Barcelona
Say, this has already happened! Yes it has but we were part of the 'Dragon's Den' style innovation session, presenting to an audience of over 500 heads of FX from the buy-side and sell-side Europe's leading firms. Like the gladiators of trade tech, we were pitched against other solutions for FX traders, with CEO Matthew Cheung a speaker at the event.
20-21 September: Barclays ISDA Derivhack, London & NY
Our brilliant CTO David Jones and the rest of the team recently participated in the Barclays DerivHack at the Barclays Rise accelerator space in London's very own 'Silicon Roundabout'. Competing with blockchain companies such as Digital Asset and R3 the team came up with innovative ways to utilise the ISDA Common Domain Model for data standards, finding new and efficient ways to model pre and post-trade processing of OTC derivatives contracts.
Coming up next
03 October: Symphony Innovate 2018, New York
This show is one of our favourites in the annual calendar and plays host to 500 leading executives, engineers, thought leaders and Symphony users from around the global finance community. Some of the topics under discussion include the evolving digital workplace and the roles of secured collaboration, machine learning and workflow automation. ipushpull will be showcasing a sales & trading workflow on the main stage. Join us to find out more about how ipushpull and Symphony can supercharge workflow.
03 October: J.P.Morgan Annual Technology Innovation Symposium 2018, Palo Alto
The other half of our team will be at this prestigious invite-only event for 200 Silicon Valley CEOs, JPM execs, VCs and leading Fintechs to exchange ideas on technology and innovation trends. If you're attending, we'll see you there!
16-18 October: FIA Innovation Pavillion 2018, Chicago
Take a trip to Chicago for the fantastic Innovation program FIA has created at its annual Futures and Options Expo to highlight the latest advances in financial technology, and promote entrepreneurship in the derivatives industry. Find ipushpull at the Innovators Pavilion, where a select group of fintech startups will be showing off their solutions and insights.
If you would like to schedule a meeting with one of our team at a show, do get in touch as we're always happy to meet you on the day. Just email sales@ipushpull.com
Alternatively, feel free to drop in on our stand at one of the shows.