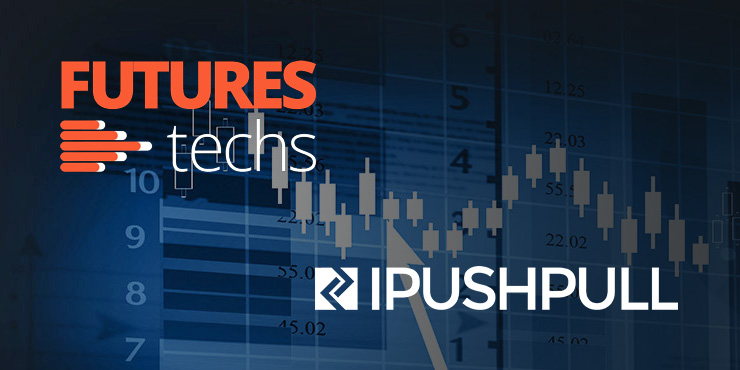 ipushpull is delighted to announce our new partnership with FuturesTechs, the FCA-regulated & award-winning technical research company. FuturesTechs is using ipushpull's new document distribution feature to securely deliver daily technical analysis research to their clients. This new feature enables ipushpull's customers to share content with their clients across all devices while letting them control access and monitor document usage.
"We feel the future of Research under the new MiFID II unbundling rules set to come in in 2017 will require secure delivery across all manner of devices, with the ability to audit, control and track usage. With the help of iPushPull, Futurestechs will be well-placed to partner with all manner of financial institutions, offering a clean, flexible technology-driven solution to ensure white-label clients can control their brand, reach and pricing; offering our well-respected and entirely independent analysis of their clients as a viable, compliant and cost-effective alternative to the pre-MiFID II options currently available".
Dan Eccleston, one of the co-founders of ipushpull, said:
"The way in which information is shared is changing rapidly as enterprises try to keep up with the flexibility of the cloud services now commonplace in consumer markets, while at the same time trying to maintain the all-important control and security businesses require. In addition to these challenges, regulators in financial markets are introducing rules which require businesses to show a far greater degree of transparency than has previously been required, particularly in relation to research materials.
We're delighted that FuturesTechs has chosen iPushPull as a partner both to help them meet these regulatory challenges and to leverage iPushPull's unique distribution platform to scale up its ability to distribute information simply and securely".
About FuturesTechs
FuturesTechs is one of the UK's leading independent technical analysis companies, founded by Clive Lambert in 2000. It is recognised as a leading research house and the winner of multiple industry awards. Clive is a well-known figure in the technical analysis and Futures industries. He was a board member of the UK Society of Technical Analysts between 2003 and 2011 and is still a regular speaker on their yearly Diploma Course, and is the Author of "Candlestick Charts", published in 2009. FuturesTechs is FCA registered, registration number 460598.