Following the release of the new ipushpull web platform, the Excel add-in has now been updated with great new features for a simplified experience and a much faster Excel workflow. These features provide a streamlined version of the Excel add-in and automate manual tasks, saving you precious time. Download the new version here.
We've put together a few tips on using the new add-in: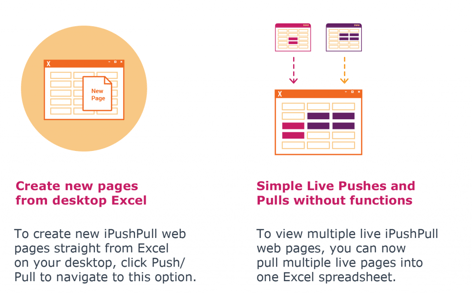 View the support article for creating new ipushpull pages from desktop Excel for an easy step-by-step guide to using this upgraded feature. Learn to create a simple Live Push without functions or a simple Live Pull in just a few clicks.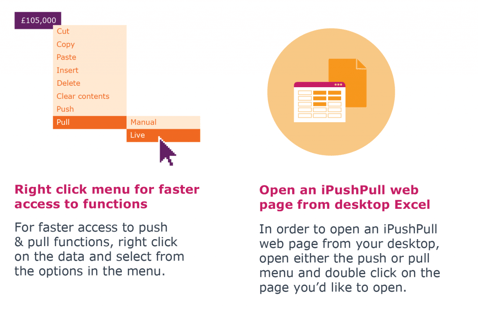 Intuitive features for faster Excel workflow
One of the great new features is quick access to functions through right-clicking, where ipushpull options are now available. You can also navigate to an ipushpull page in the web platform just by double-clicking on that page through the My Pages/Push/Pull dialogue boxes.
Download the new Excel add-in to take advantage of these great new updates.