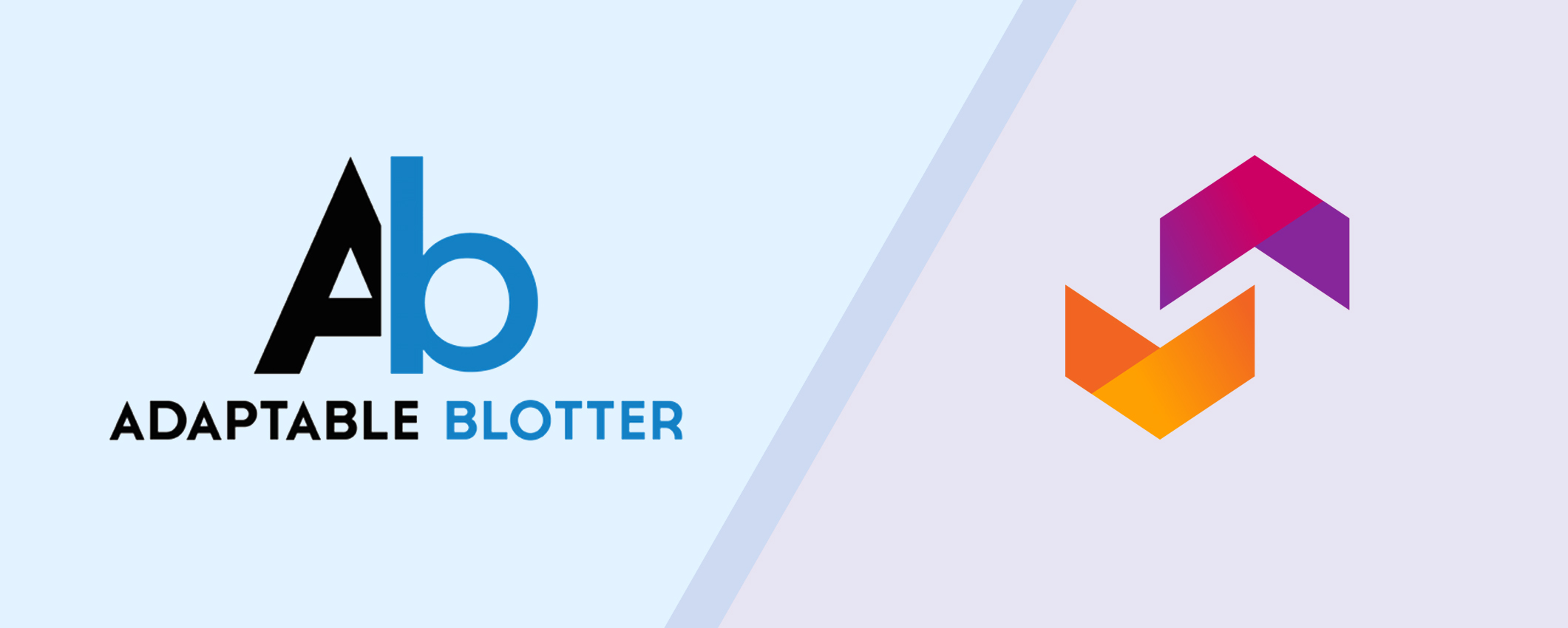 ipushpull is delighted to announce a new member of our ecosystem. Adaptable Tools, who provide a powerful and configurable blotter interface to institutional traders, has become the latest FinTech company to integrate with our service. The Adaptable Tools integration with ipushpull delivers real-time interoperability and data sharing from their popular sales and trading blotters into any other grid-based application such as Excel, the ipushpull Symphony app, internal applications and web pages.
Traders can share real-time blotter updates direct with clients and colleagues
AdaptableBlotter.JS is one of the most feature-rich blotters used across the financial markets today. Our partnership means Adaptable Blotter users can now securely share dynamic real-time updates from their trading and risk systems with their colleagues and clients, offering a unique and innovative way of data sharing, utilising best-of-breed FinTech components.
Blotters are used by traders, brokers and portfolio managers in the equity and fixed-income markets to record and review the trades they have made during the day. These users often need to share their blotters internally with risk managers and the back office, and externally with the clients, they're trading on behalf of. Traditionally this is done by cutting and pasting data into emails and spreadsheets, so it's out of date the moment it's been sent. The Adaptable / ipushpull integration lets traders highlight ranges from their blotter and share them with their network in real-time, so they're always up-to-date.
"Adaptable Blotter is delighted to be partnering with ipushpull to provide the best data-sharing experience in the market. As HTML5 financial applications have matured the key focus now is on interoperability and data collaboration. "

Jonny Wolfson – CTO Adaptable Tools
Real-time data interoperability – trading blotters
This video shows the integration in action. Each time the data in the highlighted cells in the blotter on the left updates, the update is published to ipushpull. The people you're sharing the data with can see the updates in real-time in the Symphony and Excel sessions on the right.
So traders can give their clients live updates as they work deals for them, and risk managers can keep track of their traders' performance in real-time, even when they're away from their desks. And because ipushpull is secure, access-controlled and audited, data can only be shared with the right people.
You can try this out for yourself today. Sign up for a free trial of ipushpull and run the AdaptableBlotter.JS demo here. Or get in touch to find out more.
About AdaptableBlotter.JS
AdaptableBlotter.JS is a high-performance HTML5 grid solution that provides all the advanced functionality that experienced users demand and depend on, including cutting-edge auditing features vital in today's regulatory environment. Learn more at http://www.adaptabletools.com/
About ipushpull
ipushpull provides secure real-time data sharing and collaboration for financial institutions between desktop applications such as Excel, cloud services such as Symphony, databases and internal proprietary systems on a fully access-controlled and audited platform. Learn more at https://www.ipushpull.com/.