Share data in real-time with your clients, colleagues or systems and devices direct from desktop Excel using the ipushpull Excel Add-in.
Your Excel data can be connected in real-time to chat platforms, bots, websites, APIs, cloud applications, web applications, desktop containers, databases, mobiles and even another Excel.
Move away from sharing Excel files and instead share your data in real-time with security, encryption, tracking and access controls.

Excel Data Sharing
ipushpull lets you share on-demand or streaming data from or between desktop MS Excel spreadsheets whether they're in the same office or on opposite sides of the world. No more cutting and pasting and no more email attachments – minimising errors and saving you time.
Live Excel data to any application
Live Excel data to any application
ipushpull Data Pages let you share your live Microsoft Excel data with desktop apps, cloud services and web applications - simply and securely. Share live and streaming data from your desktop Excel to web pages, to chat apps like MS Teams, Slack and Symphony, to other Excel sessions or on-demand via chatbots or directly using our API. No need to share or upload a file again.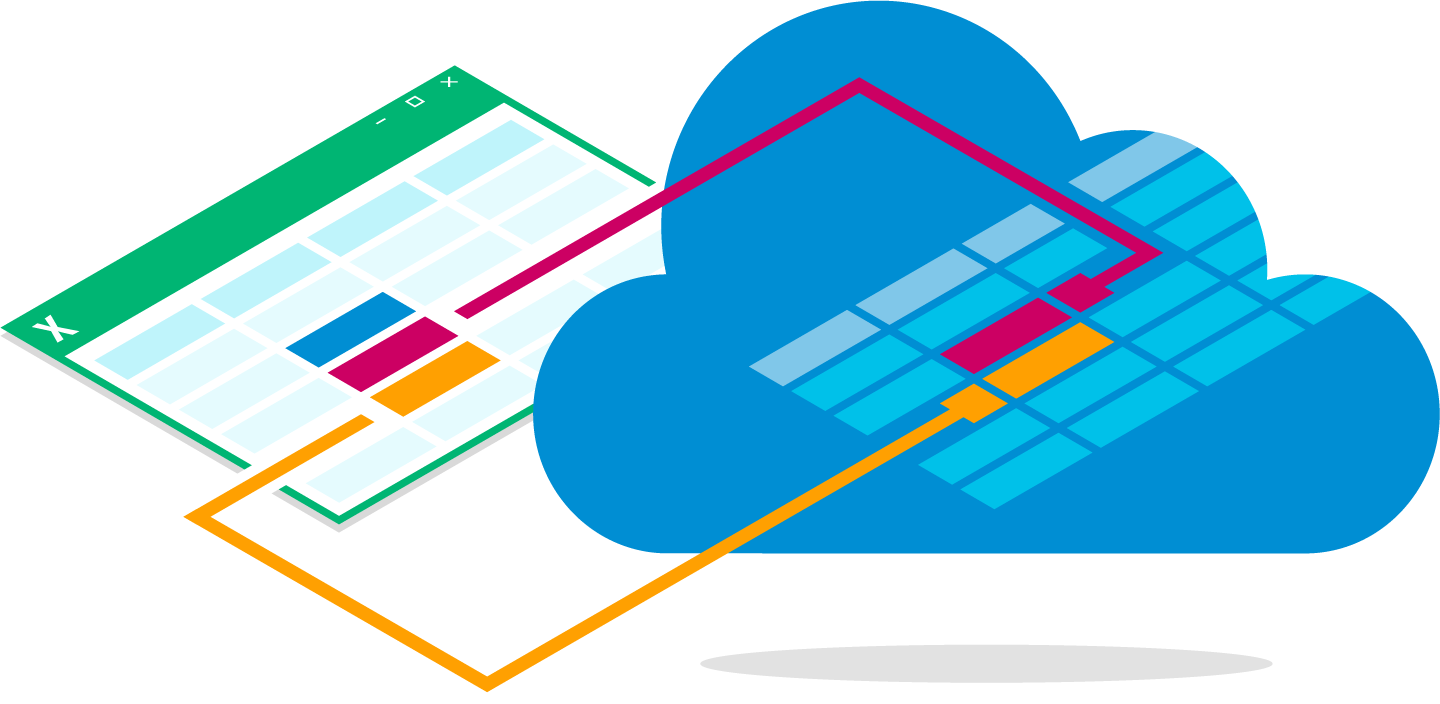 Connect your desktop Excel session to remote users of
ipushpull

Excel

Symphony

Microsoft Teams

Slack

WhatsApp
Bots
API
Database
OpenFin
Cosaic - Finsemble
WordPress / Website
Live, connected, seamless
Streaming or on demand
Share data in real time from your local spreadsheet and deliver it live or on demand to remote client applications including Excel, chat and ipushpull's desktop and mobile apps. And send real-time notifications as your data changes.
Secure and access controlled
Control user access to your data down to the individual cell level and monitor who's accessing it. Your data is encrypted in transit and at rest.
Quick & Easy
ipushpull's live desktop and mobile app and add-ins for the applications you're already using mean it's quick and easy to deploy and there's no development needed.
Live data sharing from Excel
Live data sharing from Excel
No more file sharing
ipushpull integrates with your current systems, eliminating file sharing, reducing manual processes and preventing version control problems. It's a more flexible, powerful and controlled way to share data from your spreadsheet
Give your customers and clients access to key data live
Improve efficiency, productivity and service
Improve control and analysis of data usage and consumption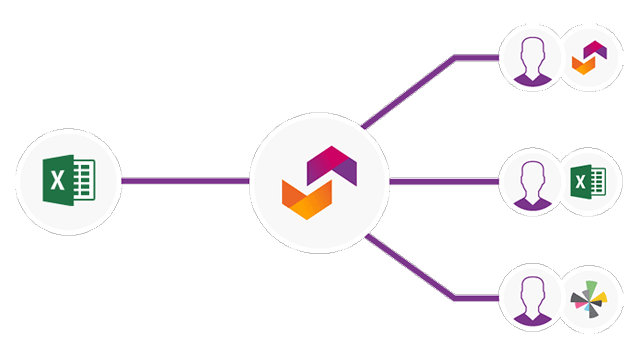 Your Remote Team or Clients
Typical Use Cases
Typical Use Cases
Distribution and monitoring
ipushpull provides real-time data distribution from your spreadsheet to any other application - improving security, visibility and productivity and reducing risks across different functions and industries.
Inter-dealer broker: distributing live pricing to clients
Risk department: automatically distributing data in real-time to senior management
Business intelligence: sharing live management data from spreadsheets rather than manually emailing out-of-date files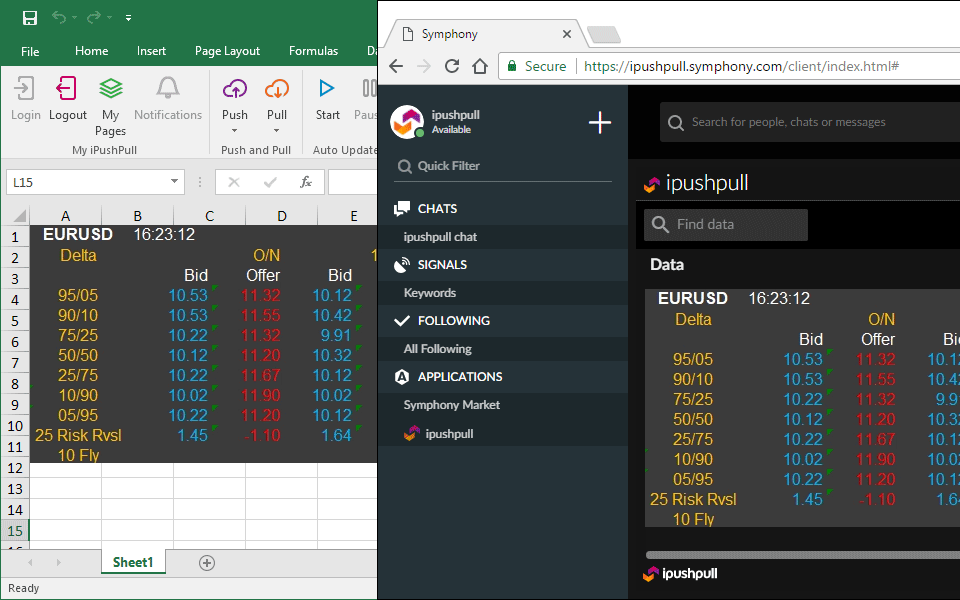 Your Remote Team or Clients