We talk to Rob Friend, Product Director at Symphony and Simon Coughlan, Technology Director at ETD (formerly Euromoney TRADEDATA) about how chatbots are transforming the world of work and enabling faster routes to market for new product offerings.

In this podcast you'll learn about:
Symphony chatbots and the key use cases across the back and front office for financial institutions
How ETD quickly built their reference data chatbot in Symphony
Bringing products to market faster with chatbots versus traditional applications
Overcoming data accessibility and complex workflow integrations
The future of chatbots with the advancement of Artificial Intelligence and NLP.
RELATED ARTICLES:
Blog:'TaDa!' ETD launch new Symphony reference data chatbot
Blog: How to distribute your reference data to chatbots
Demo: TaDa reference data chatbot, Symphony Innovate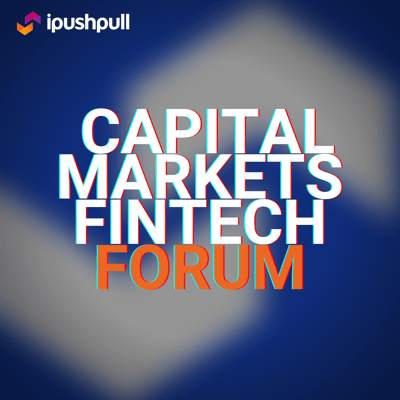 The Capital Markets FinTech Forum by ipushpull provides regular industry news, interviews and discussion on hot topics impacting our sector. Being a fintech gives us a unique perspective on the market as well as access to the views of leading banks, brokers, traders, asset managers and data services businesses. Whether you're interested in APIs, data distribution, chatbots or workflow automation, we aim to bring you interesting perspectives and insight from across the financial services sector.
ipushpull NEWSLETTER
Want to discover tips, tricks and tales from some of the tech industry's leading organisations on how to become more efficient, responsive and cutting-edge? Join our ipushpull mailing list.
You will receive the newsletter for as long as you wish, you can unsubscribe at any time.