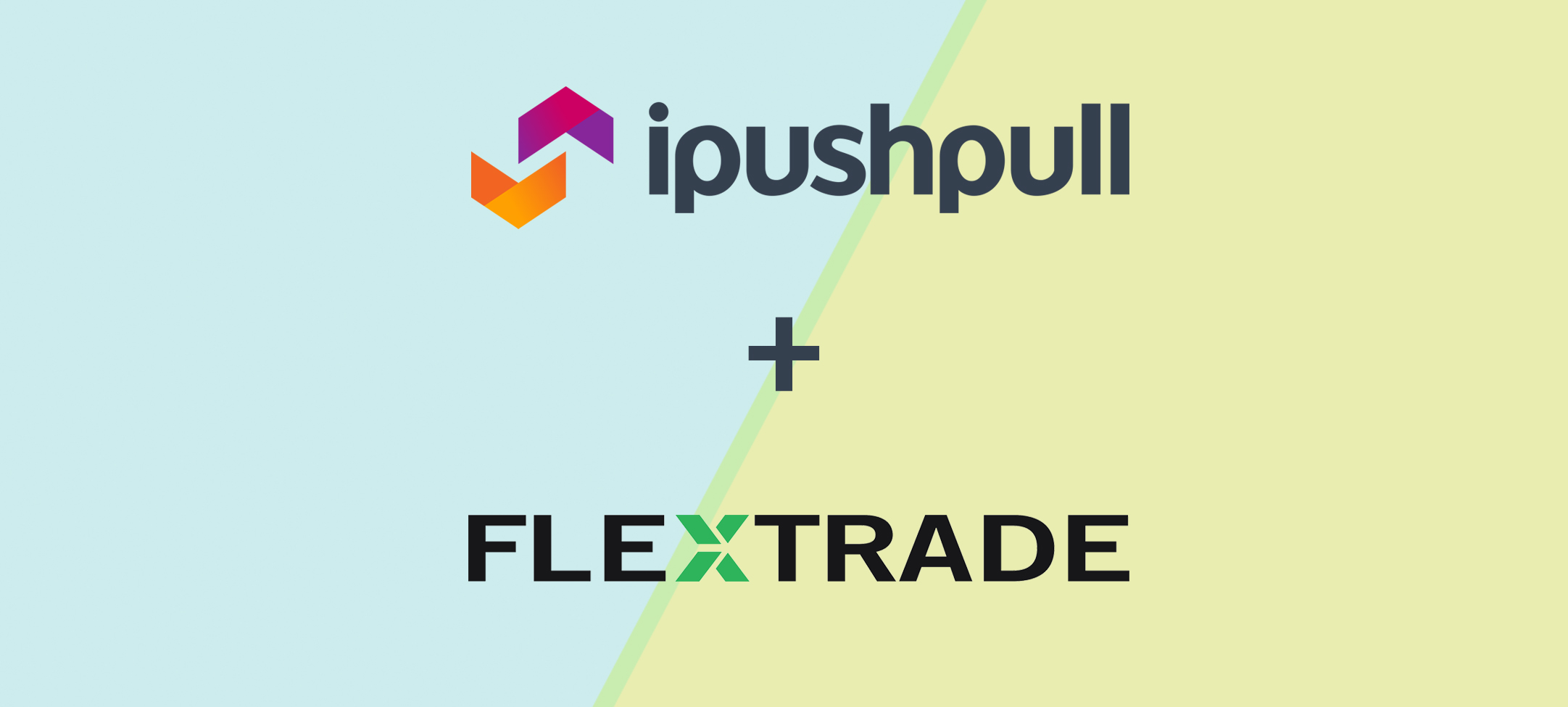 ipushpull (IPP) is happy to announce a partnership and integration with multi-award winning FlexTrade. By adding ipushpull to the FlexNOW EMS, the out-of-the-box broker-neutral execution management system now delivers real-time data interoperability to its users. The platform's offering has expanded to include ipushpull's live data sharing and workflow automation by connecting the EMS to ipushpull's network of integrated applications, as well as new workflow tools.
"We chose ipushpull because they are the leader in automatically connecting grids of data across any connected application in the cloud," said Rhyd Lewis, FlexNOW product manager. "Integrating IPP with FlexNOW benefits our clients since they can easily access their trade data via other third-party applications."
The collaboration provides interoperability across all the connected applications, where any updates are instantly available across the entire integrated workflow. In addition to FlexNOW the network includes desktop applications, messaging platforms, in-house systems and cloud-based services. Previously, collaboration and communications have taken place on messaging platforms and email, which have many limitations when moving across platforms. Whereas integrated technology allows teams from the front, middle and back office to collaborate and communicate through a single network.
David Jones, CTO of ipushpull, comments, "ipushpull's partnership with FlexNOW provides a seamless, efficient workflow. We are delighted to be part of FlexNOW and look forward to providing our data sharing and workflow automation to push access-controlled data to their clients in the quickest and most cost-effective way."
To learn more about the FlexNOW EMS + ipushpull collaboration please get in touch with sales@ipushpull.com or fill in our contact form.
About FlexTrade Systems
FlexTrade Systems is the global leader in high-performance execution management and order management systems for equities, foreign exchange, options, futures and fixed income. FlexNOW, an out-of-the-box, broker-neutral execution management system, is built to address the needs of hedge funds and mini-primes who require a streamlined, multi-asset trading system at the click of a button. Designed to handle trading for equities, futures and options, FlexNOW is MiFID II compliant; provides connectivity to leading market data providers; easily integrates with any order management system (OMS) via FIX and API, and comes with its own built-in transaction cost analysis functionality.
About ipushpull
ipushpull is a cloud-based real-time data sharing and workflow automation platform. Used across sell-side and buy-side, and front to back office, ipushpull improves workflow efficiency by allowing cross application secure, audited, access-controlled live data sharing, collaboration, and workflow automation. The API first platform handles static, live, and streaming data with APIs, integrations, and connectors into many data platforms and services. For more information visit ipushpull.com.