Returning to share his thoughts on the past year, Toby is delighted to be joined by Matthew Cheung, CEO of ipushpull.

Whilst acknowledging last year's challenges and professional difficulties, Matthew can't help but be optimistic about the future, recognising the fortunate position FinTech is in. Seeing the potential for growth, countless opportunities, and the ability to break numerous boundaries, Matthew shares his positive take on a post-Covid marketplace.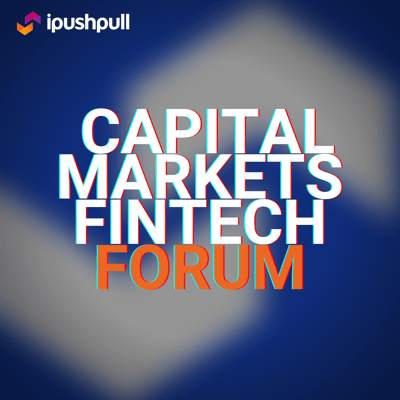 The Capital Markets FinTech Forum by ipushpull provides regular industry news, interviews and discussion on hot topics impacting our sector. Being a fintech gives us a unique perspective on the market as well as access to the views of leading banks, brokers, traders, asset managers and data services businesses. Whether you're interested in APIs, data distribution, chatbots or workflow automation, we aim to bring you interesting perspectives and insight from across the financial services sector.
ipushpull NEWSLETTER
Want to discover tips, tricks and tales from some of the tech industry's leading organisations on how to become more efficient, responsive and cutting-edge? Join our ipushpull mailing list.
You will receive the newsletter for as long as you wish, you can unsubscribe at any time.