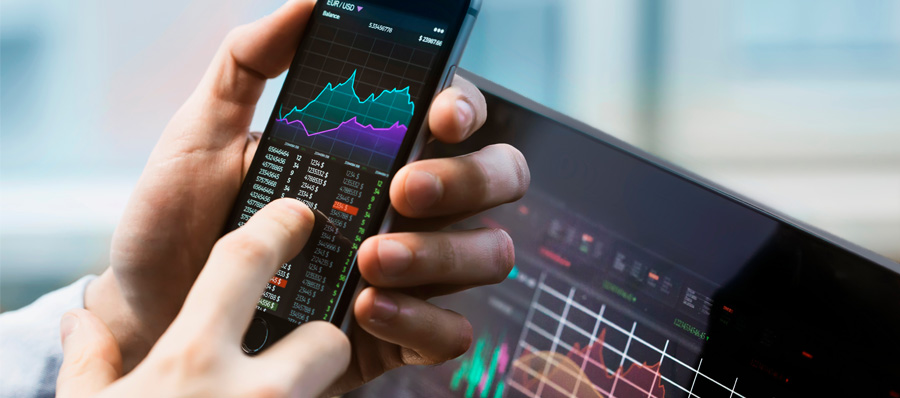 Firms that use automation and data-as-a-service will be better able to meet regulatory requirements as regulators focus on sales and traders' workflows.
When the coronavirus first appeared at the beginning of 2020 few people imagined that its effects would continue to be felt nearly a year later. The pandemic caused a dramatic shift in working practices globally. Many chief executives have since predicted that a hybrid model will continue with staff having the flexibility to partly work from home, rather than being permanently in the office. This has caused and will continue to cause, challenges for regulated financial firms who are required to monitor the conduct of front office staff in capital markets, even when they are working remotely.
Initially, the Financial Industry Regulatory Authority (FINRA) temporarily waived some of its supervisory rules in the US. However, as working from home has become the norm, the UK Financial Conduct Authority (FCA) has this year stressed the need for controls as risks from misconduct might be heightened or increased.
The regulator highlighted that these risks include increased use of unmonitored and/or encrypted platforms such as WhatsApp for sharing potentially sensitive information connected with work. Even without regulatory involvement, firms themselves have been taking action when staff have broken the rules. For example, two senior commodities traders lost their jobs last year just for using WhatsApp after an internal investigation at Morgan Stanley last year.
Matthew Cheung, CEO of ipushpull explains, "Helped by the need to work remotely, we are seeing a massive acceleration of digitisation in capital markets. A convergence of live data sharing, chatbots and cloud mean pre-trade workflow for non-standard complex trades can now be streamlined and conducted from anywhere."
Automating sales and traders' workflows
The FCA said it has acted against individuals and firms for misconduct which involved the use of WhatsApp and other social media platforms to arrange deals, including transmitting lists of trades to copy. The regulator has sought orders preventing such individuals from carrying out these activities in the future as it views these actions as serious. The FCA highlighted that it expects this to remain an area of focus, so firms need to take notice.
One way of helping front office staff comply with the regulations is to ensure that data is easily accessible from home by providing corporate VPNs and making workflows as automated as possible via the cloud.
Surveillance can be particularly challenging in markets where the majority of trades are still negotiated by front-office personnel by voice. Firms are concerned about how they track chat/voice and its lack of immediacy as conversations may only be monitored or transcribed once a day. The industry is looking to overcome these challenges in a variety of ways.
For example, Morgan Stanley is investigating how to automatically convert chats into requests for quotes in credit markets. The use of Data-as-a-Service (DaaS) solutions allows technology, such as bots, to identify information such as prices from free-form chat messages or voice conversations. ipushpull can extract data in various formats from applications that firms are already using, and deliver it to the right place so it is integrated into their existing processes.
The data becomes structured and can be viewed by authorised personnel in real-time, who could include audit and compliance, in real-time. Surveillance can be performed far more efficiently as messages or conversations are automatically linked to workflows, rather than staff having to decipher recordings or transcripts of phone calls or messages.
In addition to monitoring the negotiation of trades, regulated firms need to show that they can continue to identify unusual trading patterns, despite staff working from home. For example, if a certain client always gets a better price or if the price of a deal is suspicious. Such surveillance can also be carried out much more efficiently with increased automation.
As a result, the coronavirus has led to increased investment in technology. A recent Deloitte survey found that the pandemic has clearly accelerated digital transformation in financial services with cloud computing and storage and data analytics among the top spending priorities.
Author: Neil Weatherall
Download "Fintech's Next Frontier: Data-as-a-Service" our Financial Markets Insights report. In collaboration with Natwest Markets, Maystreet, Euromoney TRADEDATA and Engine, part of The Investment Association, ipushpull explores the importance of Data-as-a-Service in facilitating remote working and accelerating digital initiatives within the financial markets industry.