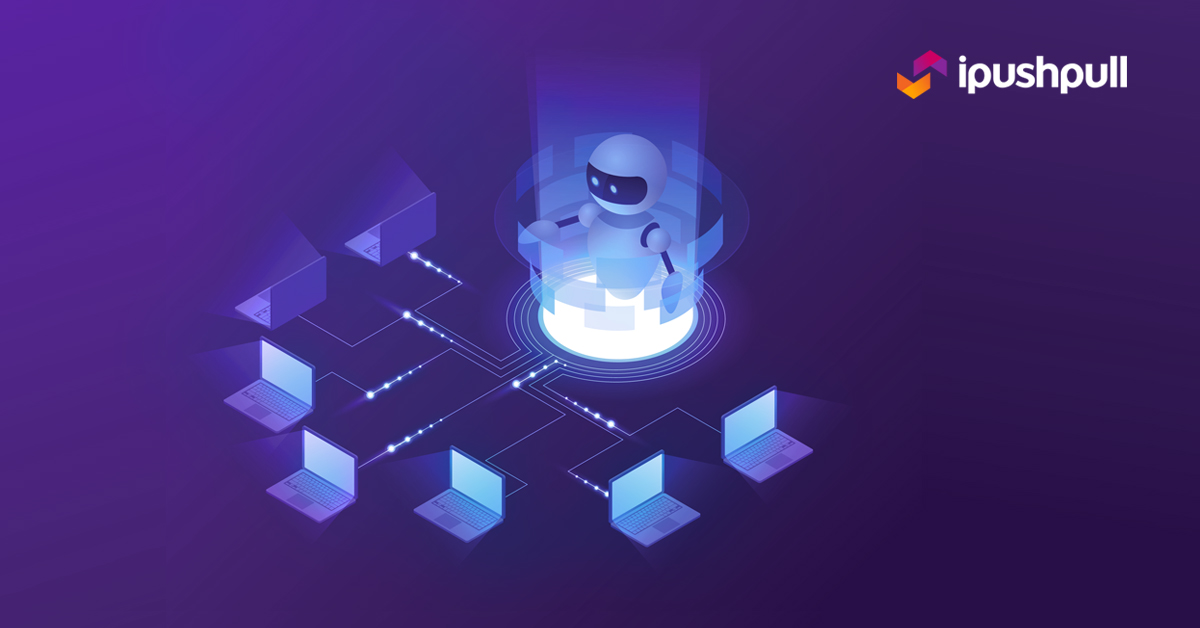 ipushpull is excited to extend its data-sharing platform to include a new innovative bots-by-configuration framework that means powerful data chatbots can be built and deployed in hours.
Normally building bots takes time: integrating with chat, developing the logic and importantly connecting to the right data services or applications. This means costs are high and time-to-market is often weeks or months.
The new ipushpull offering rapidly accelerates delivery combining our existing plug-and-play unified live data platform with a bots-by-configuration approach.
This means your chatbot can easily be configured with no code to connect to data from multiple sources (MS Excel, in-house DBs, cloud services) and to run in multiple chat environments including (Symphony, Microsoft Teams, Slack).
The ipushpull platform provides a no-code paradigm shift in how powerful workflow data bots can be rapidly built, deployed and managed with a consistent and unified approach.
It's as easy as:
Plug in your live data to ipushpull
Configure your bot tasks
Deploy your bot and get going!
In capital markets, the ipushpull bot model is already being applied to many live or on-demand workflows including:
Product due diligence permission for trading desks
Live axe trades for buy-side
Reference data from 3rd party data-as-a-service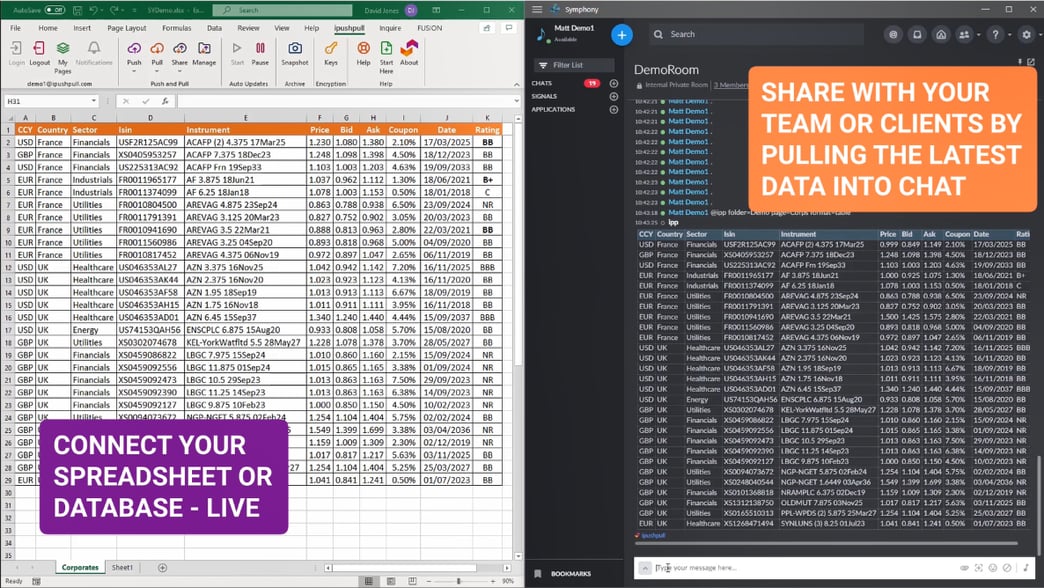 An example of a data bot in Symphony chat
ipushpull is a live data-sharing platform that is revitalizing financial services with innovative workflow automation solutions for clients such as
NatWest Markets.