Live data sharing from Excel
Live data sharing from Excel
No more file sharing
Give your team or clients live access to the data in your spreadsheet
End users can view in a choice of applications
Unified access control and activity monitoring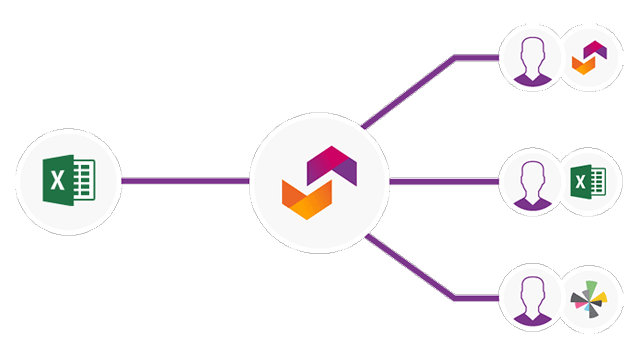 Your Remote Team or Clients
Live data sharing from Excel
Client Views and Workspaces
Share your Excel data live to any browser or mobile
Once you've connected your data to ipushpull, you can share the data with client applications using Views. Think of a View as a small table of sorted and filtered data. Views are automatically sent based on your own criteria or as an automated notification.
Workspaces let you easily create and manage your own client applications on browser or mobile. Workspaces offer multi-tiled access to Views and other content like charts in a configurable web application.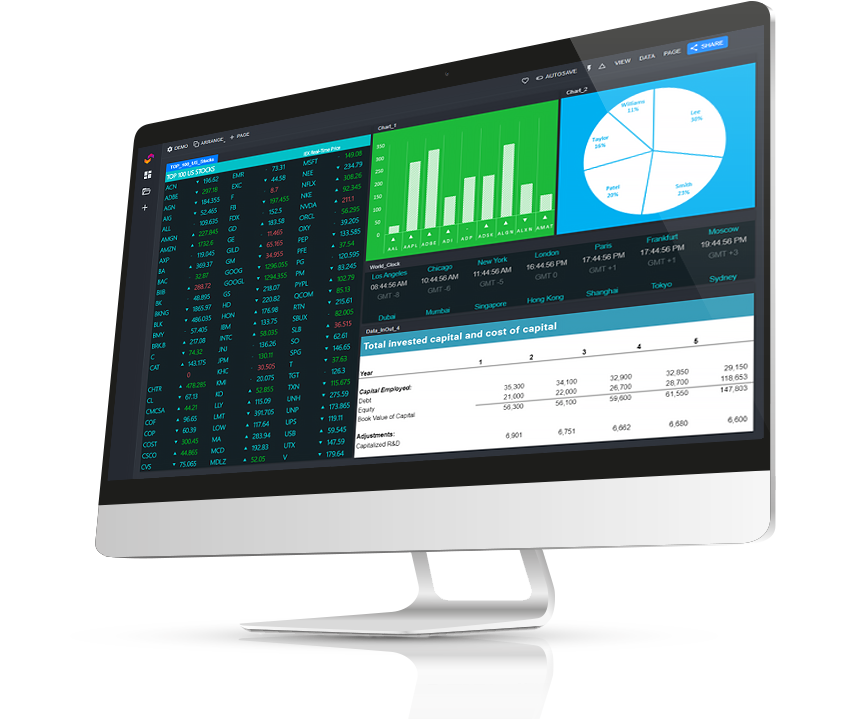 Live data sharing from Excel
Excel as a client application
No more transfer of files and inefficient manual processes
Once you've connected your Excel sheet live into ipushpull as a data source your end users can also use our Excel add-in to view your data live.
That means they can have access to your latest information in their own spreadsheet and can link into their own models, formulas and workflows.
Easy live data sharing, desktop Excel to desktop Excel, via the cloud.

Your Excel data can be viewed in many other key applications
ipushpull

Excel

Symphony

Microsoft Teams

Slack

WhatsApp
Bots
API
Database
OpenFin
Cosaic - Finsemble
WordPress / Website
Live, connected, seamless
Typical Use Cases
Typical Use Cases
Solving problems and improving efficiency across all business functions and industries.
Broking desk: building a market and distributing live interest and prices out to clients
Risk department: collating risk automatically intra-day across the business and alerting key metrics to risk managers
On-demand models: interactive Excel models presented over desktop or mobile apps without sharing files.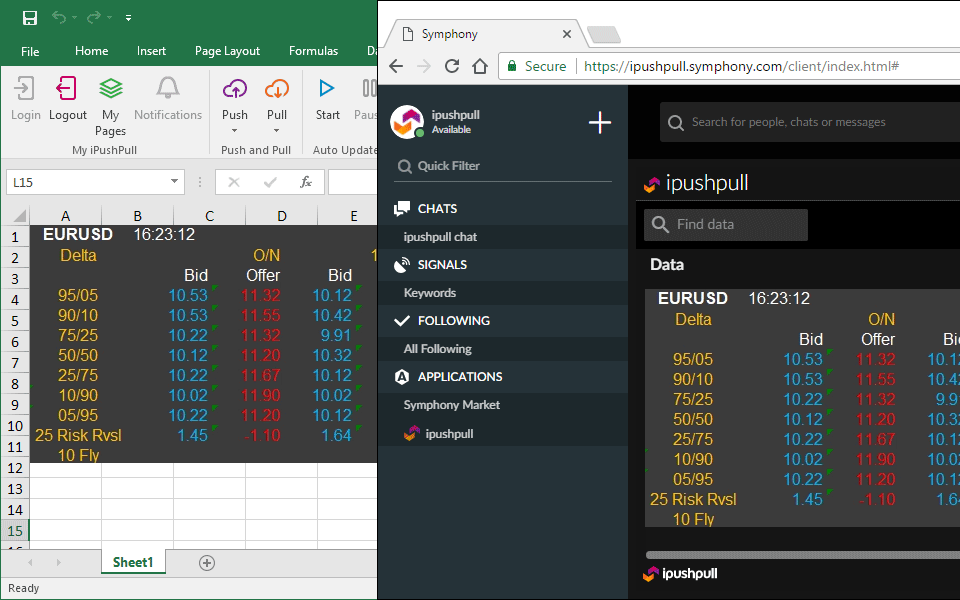 Your Remote Team or Clients