Better reach and flexibility
By extending your service with ipushpull you can expand into a growing community of financial markets and professionals. Quick and easy onboarding of customers combined with powerful control and monitoring features will allow you to explore new pricing models and target new businesses.
Costs effective and fast-to-market
Through your ipushpull platform, you'll be able to deliver your existing service direct and in real-time into client desktop Excel, custom apps, chatbots, mobile or APIs, eliminating the inefficiencies of file-based data sharing for you and your customers. We'll help you to build out your solution quickly and cost-effectively and white label and customise our ipushpull components to suit your needs.
ipushpull solutions for Data Services & Vendors
Live, secure and easy to deploy
Once connected to ipushpull you will be able to deliver your data service through multiple channels using our service modules:
Live Data Sharing (Real-time into Excel, API and custom apps)
Data-on-demand (Chatbots and one-off requests)
Alerts & Notifications (Automatically Chat, SMS, Email)
All are supported by Pushpull Technology's deep domain experience in delivering mission-critical systems into the real-time financial markets environment.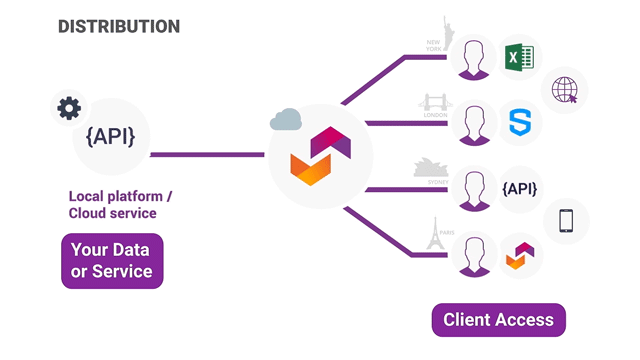 Connect ipushpull's configurable services, and
integrations into your existing systems…
...to deliver powerful real-time data updates and alerts