Scaling Client Services to Optimise OTC Market Data & Quote Delivery
ipushpull needs the contact information you provide to us to contact you about our products and services. You may unsubscribe from these communications at any time. For information on how to unsubscribe, as well as our privacy practices and commitment to protecting your privacy, please review our Privacy Policy.
Panellists: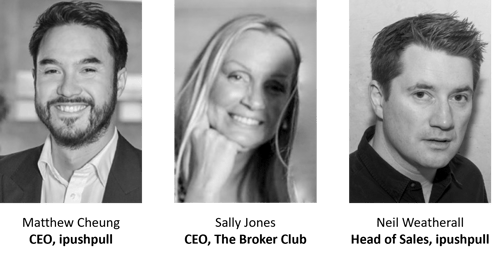 Session info:
Hear from Matthew Cheung, CEO of ipushpull and Neil Weatherall, Head of Technical Sales in a roundtable discussion with Sally Jones, CEO of The Broker Club. Matthew and Neil will share their experiences enabling broking desks to become more productive, scaling to serve more clients during busy market periods. Learn how to reduce friction from manual unstructured pre-trade activity to improve your client experience, reduce operational risk and boost liquidity. To find out more about ipushpull solutions for Brokers.
This session is available to watch on-demand. Please fill in the form opposite to access the recording.
Learn more about ipushpull's broking solutions